An airsoft tactical vest has a few different purposes in the game of airsoft. It provides protection and extra carrying space for magazines, batteries, speed loader, and even a sidearm. Some people also prefer a chest rig because of the simple fact that it looks really cool.
But at what cost is an airsoft tactical vest? Is it worth the extra protection and carrying space? Some people will never play an airsoft game without one. Others have never worn a chest rig. I personally think that it's a good idea to own an airsoft vest. But with so many it's hard to make a decision. 
Which is why you've come to the right place. Below is our list of the 7 best airsoft tactical vests of 2021. Helping you figure out if an airsoft vest is right for you, and if so, which vests you should avoid and which ones you should consider getting.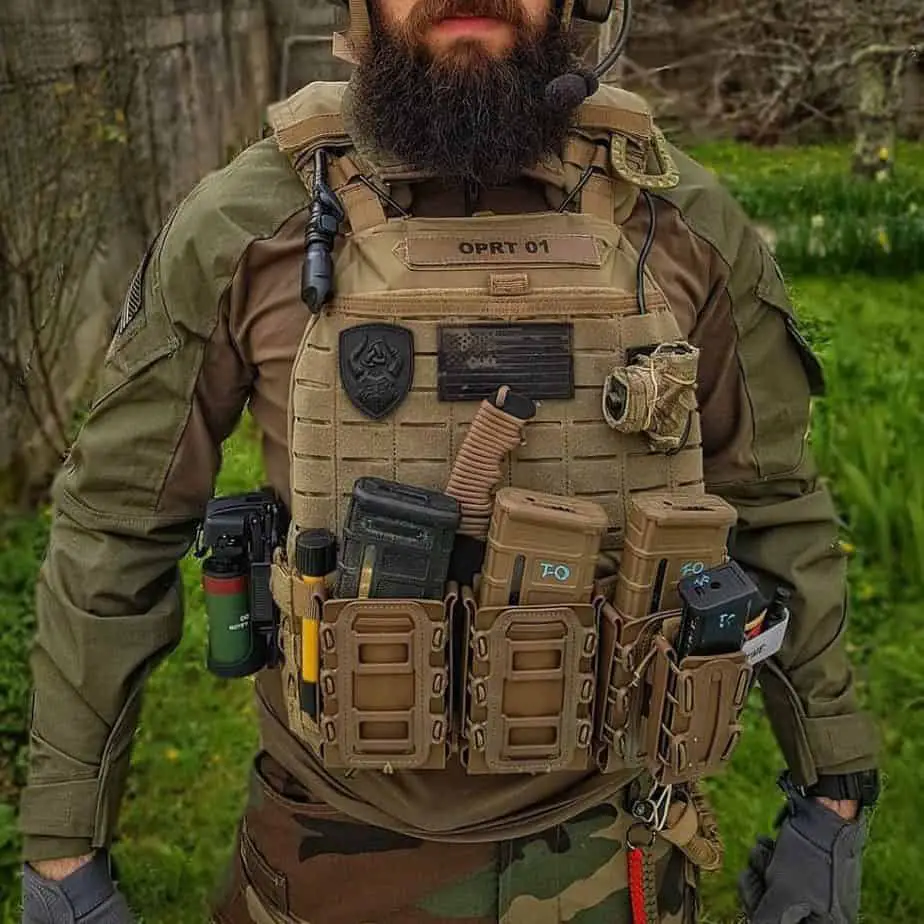 Top 7 Selling Airsoft Tactical Vests On Amazon
How To Choose The Best Airsoft Tactical Vest
There is literally hundreds of different styles and variations of airsoft vests. It can get pretty overwhelming and confusing. So to help make a decision lets look at some of the important things to look for in an airsoft tactical vest
The design of the vest is pretty important. It should fit you, so it shouldn't be too tight or too loose and should have enough room movement. It should also be well ventilated, because most of us play in the summer. 
There are 2 types of airsoft tactical vests: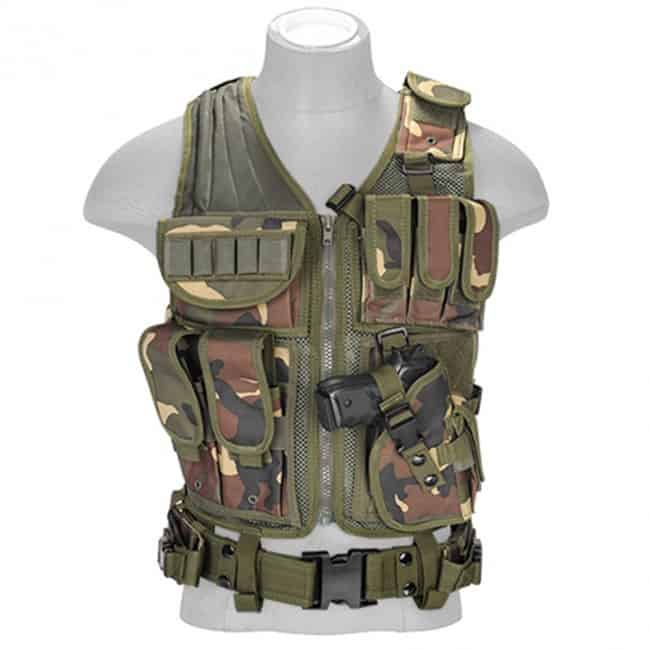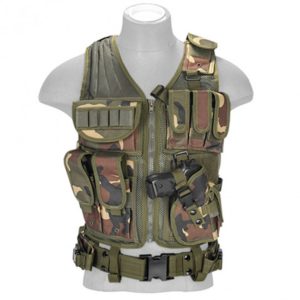 I find this to be the most common design for many airsofters. Generally the cross draw is less expensive than a plate carrier and much easier to put on and move around in. Typically it comes with pouches already sewn on, so there isn't a need to purchase addition pouches.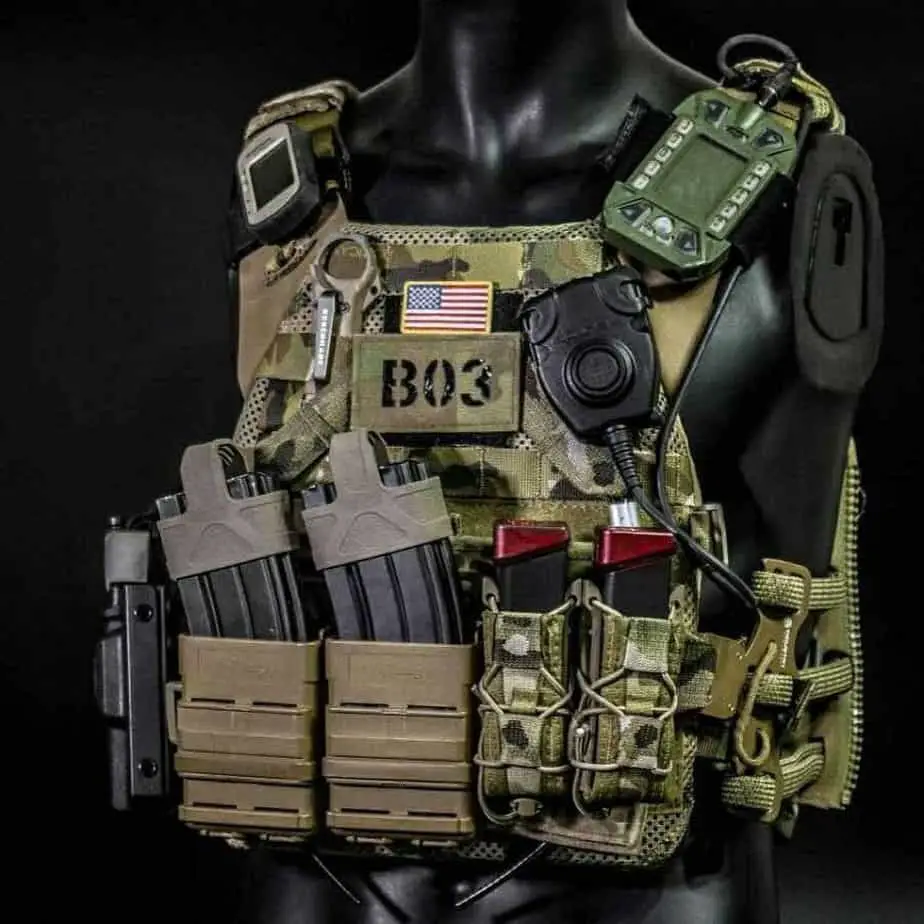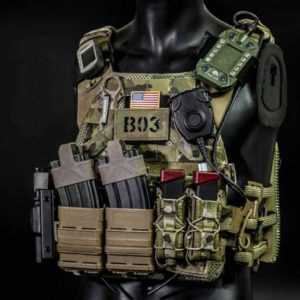 This type of vest can be fitted with a protective plate both in the front and back. Obviously since you're only protecting yourself against plastic BBs they wont be as heavy as real armor plates. But the plate carrier vests generally are a little heavier and cumbersome that the Cross Draw type, but they do offer more protection.
The color of the vest is also very important but often overlooked. If you're mostly playing in a wooded area or outside, tan or a camo color might be your best bet. If you play mostly in inside settings a black or SWAT style vest might be best. There's a wide variety of color so just take your time and choose what would suit you best. 
A good vest should be able to carry at least magazines, batteries, and a radio. If you're looking at a vest that does not have at least these 2 things I would not recommend it. A vest with a lot of pouches is important, but too many can be unneeded and cumbersome. Know what you typically carry in the field and try to find an airsoft vest that'll carry the things you need. 
It's also a good idea to look for pouches that can close with velcro, buttons or zippers. You'll thank me next time you need to run out of cover quickly. 
Nobody wants to pay more than what they need to. And I don't want anyone here to break the bank trying to get a good tactical vest. You also don't want to get a vest that'll only last you 1 season. Too often I see other players trying to save a few bucks, only to have to get a new vest the following year. In my opinion, spend the extra money and go for quality, you wont regret it.
7 Best Tactical Vests Of 2021
Share a brief explaniation as to what the reader can expect in the following list. Example: Gere we'll dive into the top 10 (product reviewing) for (problem). Each review will contain a list of pros and cons with a ket benefit to each product in order to help you make a smooth and easy decision. In doing so, you'll easilt figure out which product is best suited for you. 
#1 Lancer Tactical Cross Draw Vest
The Lancer vest is quite comfy and fits almost anybody regardless of your body type. Due to it's design and convenient front zipper, its very easy to remove and put in, especially in the heat of battle. Furthermore it offers a good amount of storage for mags, a sidearm, and the occasional snack. A great addition to this vest is the built in sidearm holster. This frees up a lot of room on your belt and relieves some weight from your back and hips.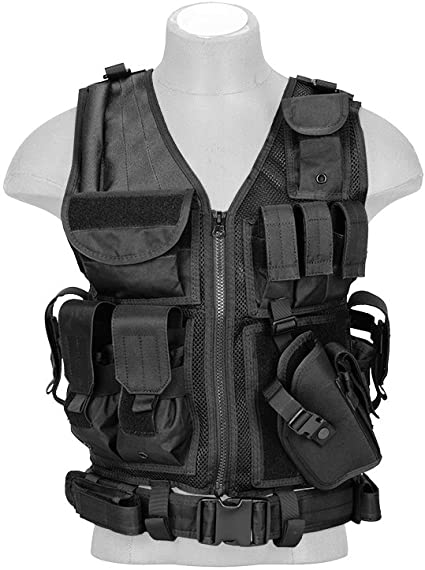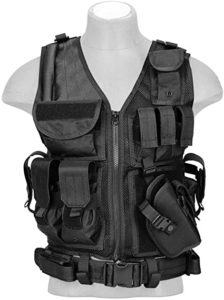 Did You Know: The Lanser Tactical Cross Draw Vest has a heavy duty front zipper that's durable and designed to last you for years and even comes with a tactical belt!
Key Features of The Lanser Tactical Vest
Pros
Very Breathable & Durable

Comes With Tactical Belt

Fully Adjustable For All Sizes

Reasonably Priced

Tons of Room For Magazines /Accessories
Cons
Doesn't Come in Camo

Adjusting The Vest Can Be Diffcult
Overall I think the Lancer tactical vest would be your best option if you're going to be in an urban environment. It has a ton of pouches for accessories, breathes very well, and is sleek. I would not however recommend it for a woodland environment because in black, you'll stickout like a sore thumb.
#2 GLORYFIRE Tactical Vest
If you're looking for a tactical vest for urban environment, look no more and get the GloryFire tactical vest!  It's lightweight, adjustable and made of high-quality comfortable materials. It also has a holster design built into the vest to free up space on your belt. It may be a little on the pricey side, but It's totally worth it.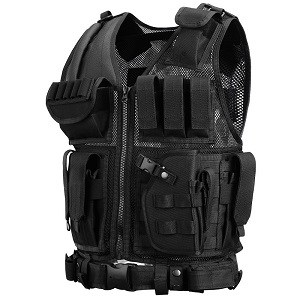 Did You Know: The pistol holster is detachable and suitable for left or right handed people! It also can be attached to your belt or MOLLE pack!
Key Features of The Product
Pros
Breathable & Comfortable

Very High Quality

Removable Holster

Fully Adjustable
Cons
Most Expensive On Our List

Not Available In Camo
The Gloryfire tactical vest is the highest quality urban style vest we have on our 7 best airsoft tactical vest list. If you're looking for a vest thats breathable, durable, has an adjustable holster, and will last you a number of years, this vest is going to be for you! 
The Lixada Tactical Vest is a great option if you're lookign for a vest that checks all the boxes. It has a bunch of storage space for mags and accessories, comes with a sidearms holster, is fully adjustable, and has 3 color variations to choose from. It's also fairly breathable and durable which is a must if you're playing airsoft.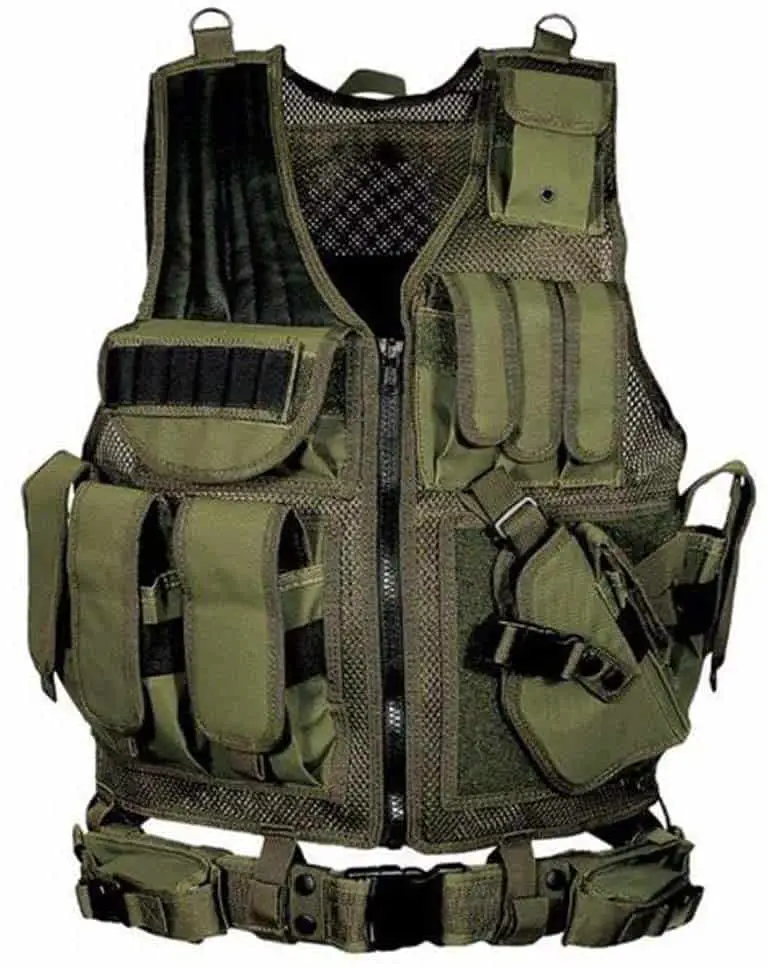 Did You Know: This vest comes with a detachable waist belt!
Key Features of The Product
Pros
Fully Adjustable For All Sizes

Breathable and Durable

Lots of Pockets For Mags/Accessories

Reasonably Priced

Multiple Color Variations
Cons
Quality Is Good But Not Amazing

4 out of 5 Stars On Amazon
The laxada Tactical Vest is a great option if you're on a budged. It has everything you could want in a vest at a fraction of the price of others like it. What it might lack in quality, it makes up for with good design and plenty of features, ensuring you're ready for any situation out in the field. 
Sometimes simplicity is best and the GFIRE tactical vest proves that. This vest doesn't have a holster or a bunch of fancy pouches. Which some people might prefer because it allows you to fully customize this vest into anything that you want.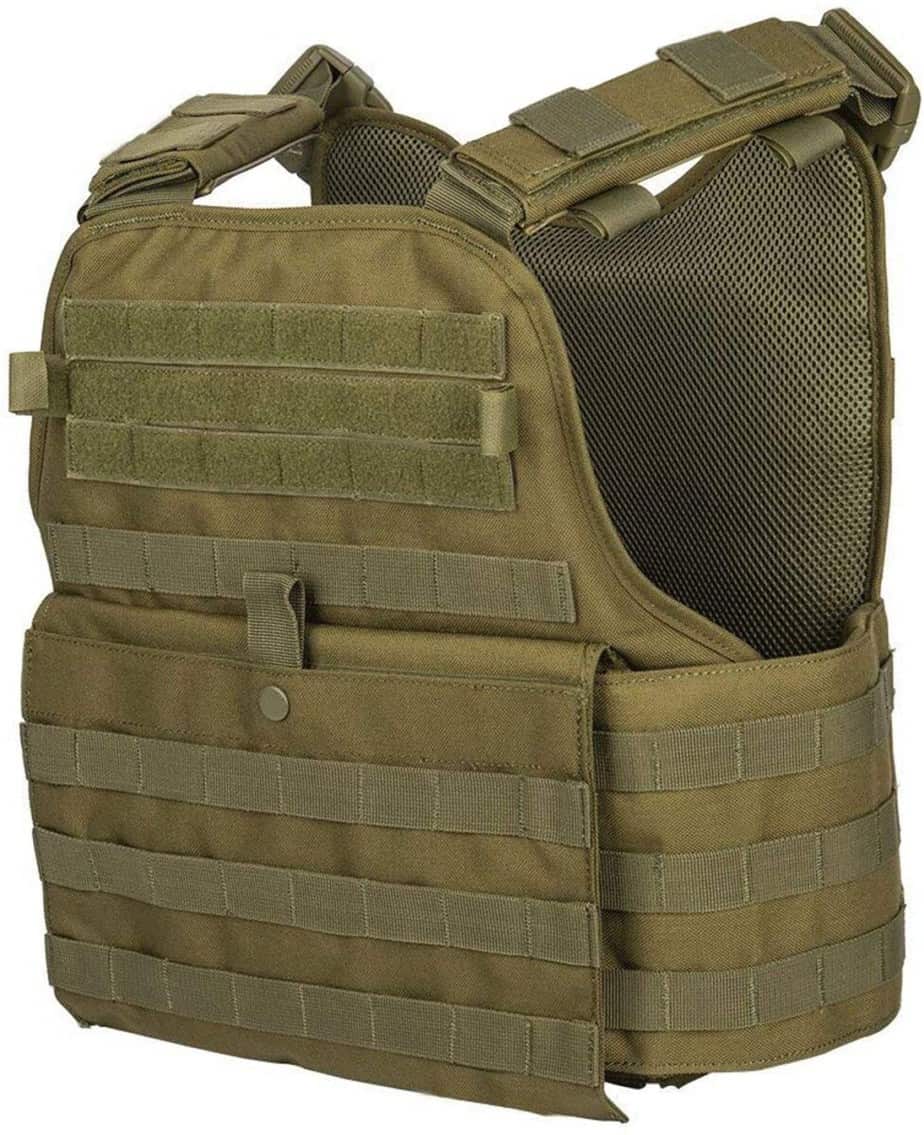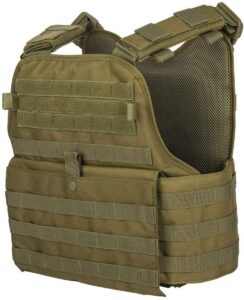 Did You Know: There's 3 other color variations to choose from including black and desert brown!
Key Features of The Product
Pros
2 Year Warranty

Adjustable

Comes With Drag Handle

Easily Customizable

Breathable & Lightweight
The GFIRE tactically vest is a great option if you're looking to customize and personalize your vest with your own gear. It's also a great option if you want a vest  that'll last you a long time and the 2 year warranty  is a good sign that it's made of high quality materials. Make sure to checkout the 3 other color variations to choose from!
The Lancer Tactical Nylon Assault Plate Carrier Vest is the most expensive vest on our list. But you know the saying, you get what you pay for. And with this vest you get a good amount! It comes with a bunch of accessories including 5 standard AEG magazine pouches which can hold a total of 10 AEG magazines, has a plate carrier option, and a side pouch for additional accessories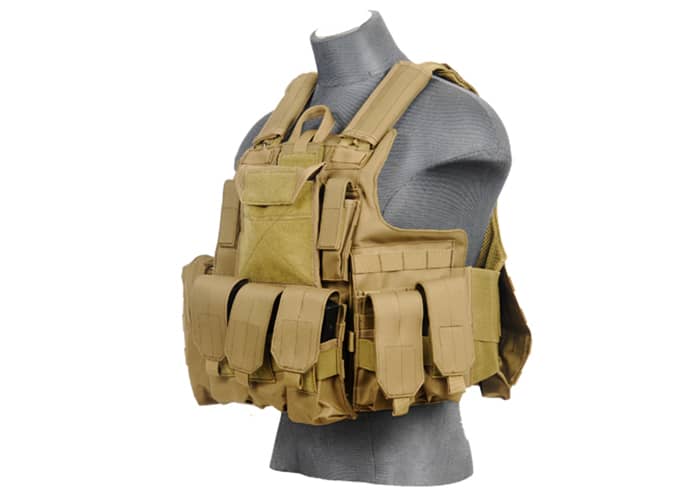 Did You Know: This vest comes with a 30 day guaranteed return warranty. Helping you buy with confidence!
Key Features of The Product
Pros
Can Hold 10 Mags Total

High Quality Construction

Can Hold 10' x 13' Sized Plates

MOLLE webbing Front & Back

Reenforced Stitching
Cons
Does Not Have A Sidearm Holster

Expensive

Not As Adjustable As Others
If price does't bother you, and you want a vest that has the ability to hold a lot of magazines and drop a few plates in, the Lancer Tactical Nylon Assault Vest is a great choice. It may not be as adjustable as other models, but it makes up for it with compartment space. if you want to carry it, odds are this vest will allow it. 
#6 Firepower JPC Plate Carrier
The Firepower JPC Plate carrier is a very lightweight and versatile tactical vest. Thus making it a handy accessory while playing airsoft games and training.  The front and back are covered in MOLLE webbing giving it plenty of space for adding different pouches and accessories. The vest also has 3 built in mag pouches that can store standard size M4 magazines.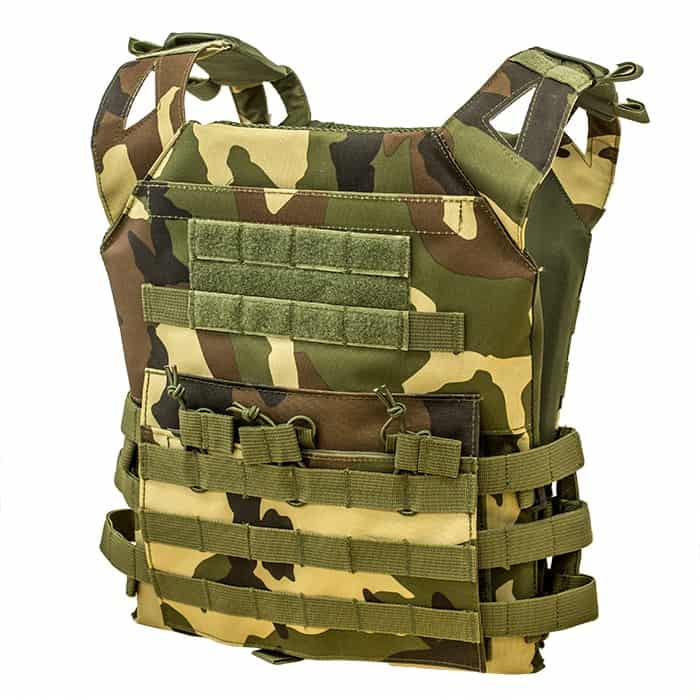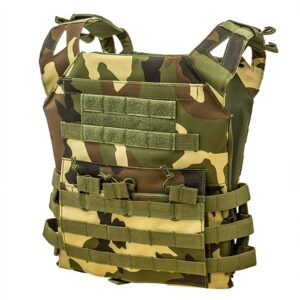 Did You Know:  You can buy dummy plates and insert them in the front or back of this vest. Adding a bit more protection
Key Features of FirePower JPC Vest
Pros
Quick Adjust Shoulder Straps

Dummy Armor Inserts Included

MOLLE on Front and Back

Hydration/communication tabs
Cons
Not As Popular As Other Vests

Limited Color Variations
The Firepower JPS Plate Carrier vest is a really well built airsoft vest that does a few things really well. It gives you the option to add dummy plates, and even includes them with the vest. It also has a front name tapes so you and your team can throw on your teams insignia or badge. I also like the quick adjust shoulder straps making adjustments very simple and easy. 
#7 Redemption Tactical Airsoft Vest
The Redemption Tactical Airsoft Vest is a great value vest for both airsoft and paintballers. This tactical vest even comes with a FREE velcro American Flag patch. It is made of heavy duty 1000D Nylon so it lasts longer then the other vests made of the 600D Nylon. It also has 4 mag pouches in the front along with another pocket above for your phone, or other items.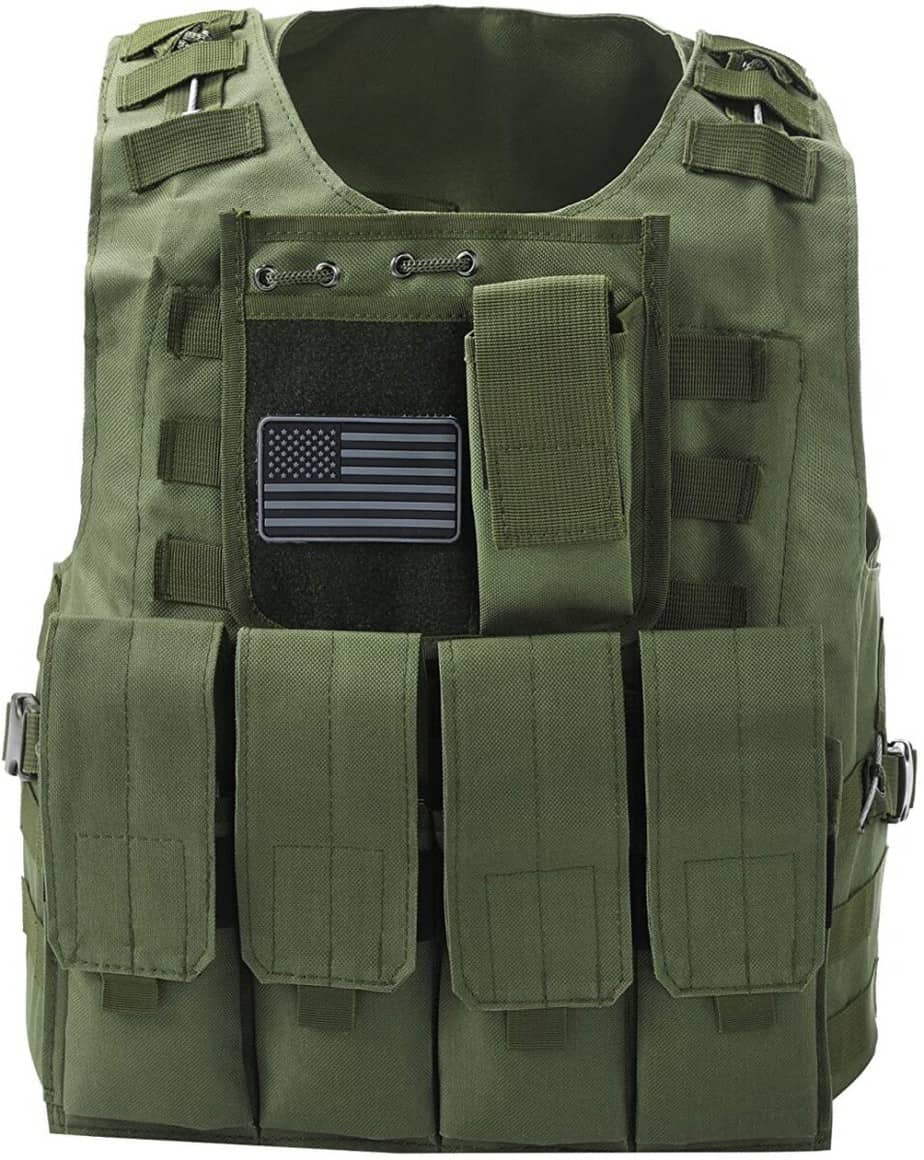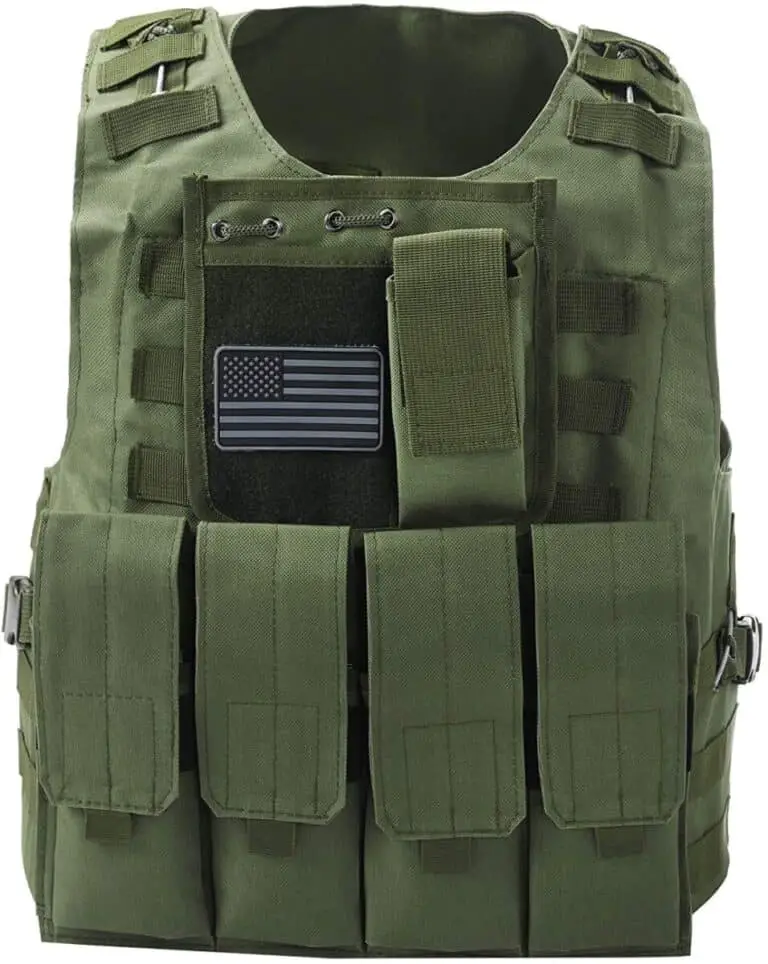 Did You Know: This Vest Comes In several other color variations and styles!
Key Features of The Redemption Tactical Vest
Pros
Free USA Flag Included

Adjustable Size Fits All

Interior Pockets For Plates

Lots Of Room For Mag Pouches

Made Of Strong Material
Cons
Slightly Heavy

No Pistol Holster Or Belt
The Redemption airsoft tactical vest would be a great option for someone looking for a vest that can carry plates as well as a bunch of mags. It's also very durable and is made of a stronger material than most other airsoft vests on this list. I also think it's pretty cool that they threw in an American flag for free but maybe thats just me. 
Frequently Asked Question -FAQ-
Are these vests only for Airsoft?
No many of these vests are not exclusively for airsoft. Some are used for both airsoft, paintball and tactical drills used by various law enforcement agencies
Why Would I Need An Airsoft tactical Vest?
Not only does an airsoft vest offer you a little bit more protection, but it also is a great way to carry your magazines, flashlights, speedloaders and sometime sidearm. 
How will I know if I get hit with a BB with a vest on?
Believe it or not you will still be able to tell if you get tagged with a bb during a match. Not only will you hear it, but you might feel it, or at least the pressure of it hitting you. 
7 Best Airsoft Tactical Vests of 2021 Final Thoughts
Choosing the right vest is never an easy task. There's so many things to consider such as size, features, material, and comfortability, just to name a few. Which is one of the main reasons we came up with this extensive 7 best airsoft tactics vests of 2021 review. We wanted to make it easy for you to make a decision on the best airsoft vest available today. 
Hopefully we did a good job at helping you make a better decision on which airsoft vest you should get. Always remember this review is only our opinions and you might find a vest that's way better than the ones on this list. Regardless, I hope this was helpful. Don't forget to leave a comment below with any questions or suggestions and as always feel free to take a look at our latest article here