Airsoft is very much a social game and usually requires a lot of people. What's also required is usually a good amount of traveling. There's some really sweet airsoft fields that scattered throughout the country. Some are days worth of travel by car…buy by plane it's only a few hours.
So can I bring my airsoft replica on a plane?
Just like paintball guns, airsoft guns are allowed to be transported in checked baggage on a plane. They however are prohibited to be carried on your person or carry on luggage because the airsoft replica could cause panic and a big commotion on a plane
United States Airline Rules for Airsoft Guns
It's quote obvious that these days the TSA have a stressful job. Knowing this it's important to make sure that we are in our legal right to transport a firearm. The last thing anyone wants is a strip search in the back room.
So lets get right to it.
TSA Requirements for Airsoft Guns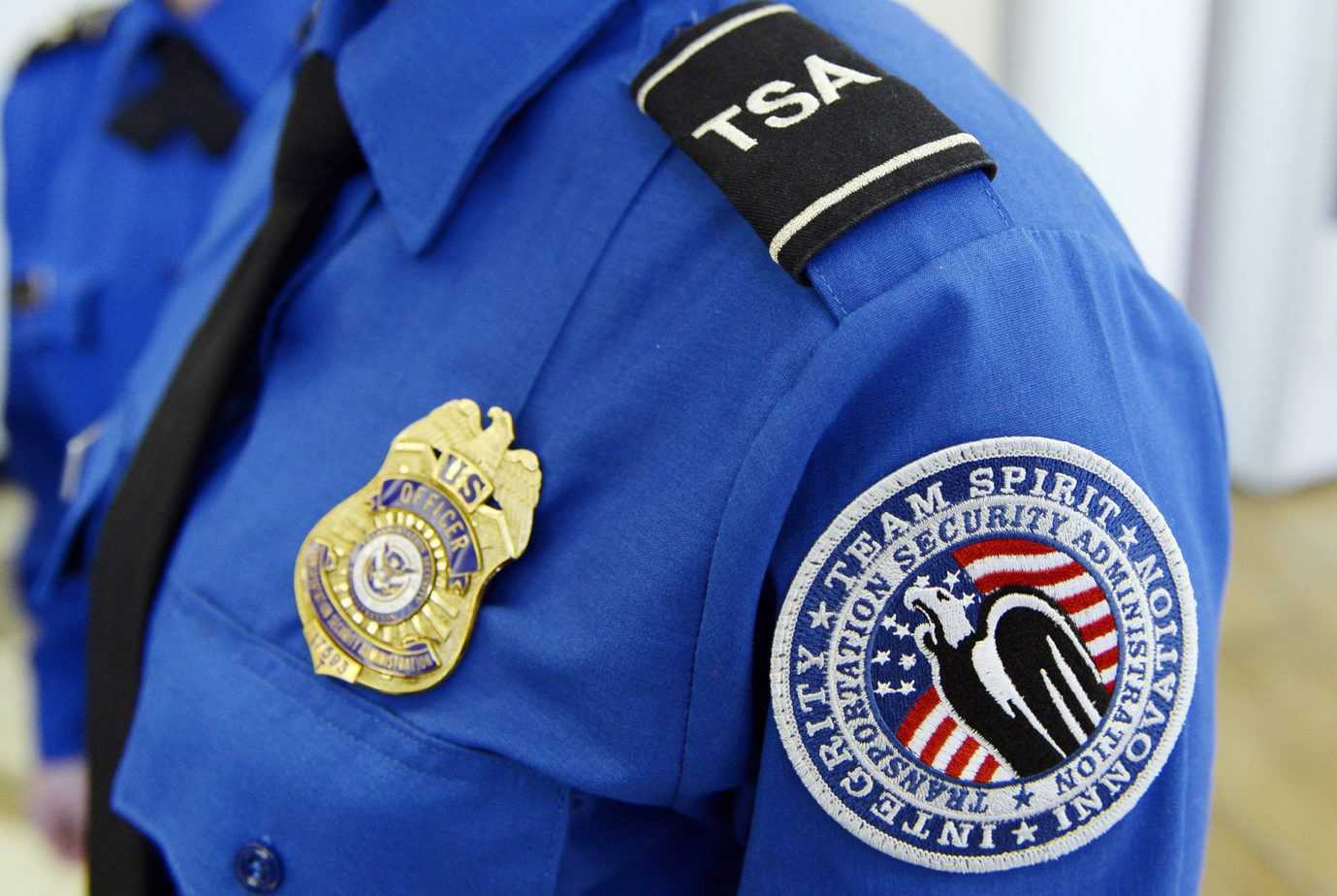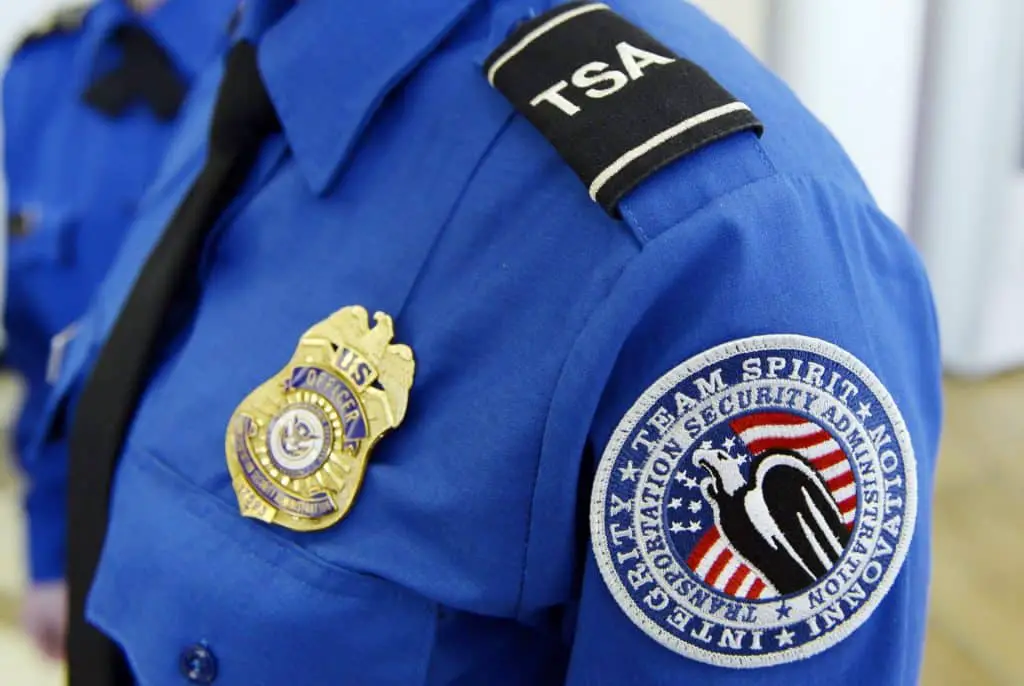 You must declare all firearms to the airline during the ticket counter check-in process.
The airosoft gun must be unloaded
The airsoft gun must be in a hard-sided container. 
 The container must be locked.
 Provide the key or combination to the TSA Agent if he or she needs to open the container.
Any ammo or airsoft parts must also be carried in checked baggage only.
If you keep to these instructions you should be fine. Just expect some delays because everything is going to go through an Xray. Naturally the image is going to look like a real firearm so be respectful kind and courteous. Once they checkout and verify you have only an airsoft replica, you should be good to go.
If you're still a little confused we have a statement from someone high up in TSA
"For those of you not familiar with Airsoft, it's an activity similar to paintball, but the guns shoot plastic pellets. While the guns don't fire real bullets, they look alarmingly realistic.

Most of the guns have orange tips on the muzzles, but on the X-ray screen, they look like the real deal and will cause an incident and delay you and your fellow passengers!

They're also prohibited from the aircraft because they're considered a realistic replica and would likely cause panic and commotion if seen on a plane.

Like paintball guns, Airsoft guns are perfectly fine to transport in your checked baggage, and as with BB and pellet guns, there is no need to declare them as you would a real firearm.

There are also Airsoft grenades and mortars that look realistic! These are not OK in carry-on or checked baggage. Keep in mind that if your gun uses compressed gas cartridges, those are prohibited as well. CO2 cartridges are only permitted with life vests and mechanical limbs."
Hopefully this statement further clarifies the rules and regulations of flying with an airsoft gun.
What Is A Good Case To Transport My Airsoft Replica In?
So we now know that you can carry your airsoft gun in checked baggage. And we also know that it needs to be in a hard sided container. The question now is which case should I carry it in?
Theres a bunch of gun cases that would work. It all comes down to what type of gun you have. But here is a few of my favorite cases that I used when transporting my airsoft guns.
Hard Cases I Would Recommend For Plane Travel
Sale
Plano Protector Series Single Scoped or Double Non-Scoped Gun Case, Black, Lockable Pistol Case for Airline Travel, TSA Approved Gun Case for Pistols
PLANO PROTECTOR DOUBLE GUN CASE: Defend your firearms from damage with this hard-shell gun case. Designed to accommodate a single scoped or two non-scoped rifles or shotguns up to 50-inches long.
CARRY WITH CONFIDENCE: Thick walled construction with interior interlocking foam provides durable reliability and protection of your firearms during travel or standalone storage.
TSA APPROVED FIREARM TRAVEL CASE: Features heavy duty latches to ensure secure transport. Padlock tabs offer additional security to guard your gear. Airline approved.
MADE WITH HIGH-DENSITY FOAM INSERTS. Soft, high density foam padding ensures your rifles stay scuff-free and secure for optimal protection.
PRODUCT SPECIFICATIONS: Measurements: Exterior Dimensions: 5.15"L x 4"W x 15"H. Interior Dimensions: 50.5"L x 3.75"W x 12"H. Black. Made in the USA.
Can I Bring My Airsoft Replica On A Plane Final Thoughts
We now know that you can transport an airsoft replica on a plane via checked baggage. This is great news for those who with to travel long distance to play the sport they love.
Just please keep the rules in mind and do your best to follow them to a T. Have you ever carried on airsoft gun on a plane before? Have you had any issues with TSA? Let us know in the comment below and as always checkout our latest article here.