Since the early 1960s the M18 family of Claymore mines has been a steadfast tool in the arsenal of American freedom. Housed in a lightweight plastic shell, the M18 claymore contains roughly 700 1/8″ steel balls over a layer of C-4 explosive. When detonated the M18 transforms its matrix of steel ball bearings into a terrifying wall of of steel fragments that will ravage any poor soul unfortunate to step in front of it. Its compact size, light weight and deadly efficiency have made it a favorite of SOF operators in all branches.
The Matrix M18A1 Airsoft claymore is a realistic analog of the famed anti-personnel mine and is ideal for the airsoft field. Designed to look and feel identical to the real thing, the Matrix M18A1 is a reusable remote controlled or trip wire activated "mine". When triggered, the M18A1 springs open, dispersing its payload of plastic death, eliminating whatever mil-sim enemy may have been unfortunate enough to have triggered it.
M18A1 Airsoft Claymore with Remote Quick Overview
The M18A1 Airsoft Claymore Mine is an airsoft mine can be set up to detonate by trip wire, or by the wireless remote that's included. It's perfect for covering your 6 when sniping or just setting up to ambush your enemies The M18A1 is capable of holding  up to 200 BBs and has a 20M shooting range.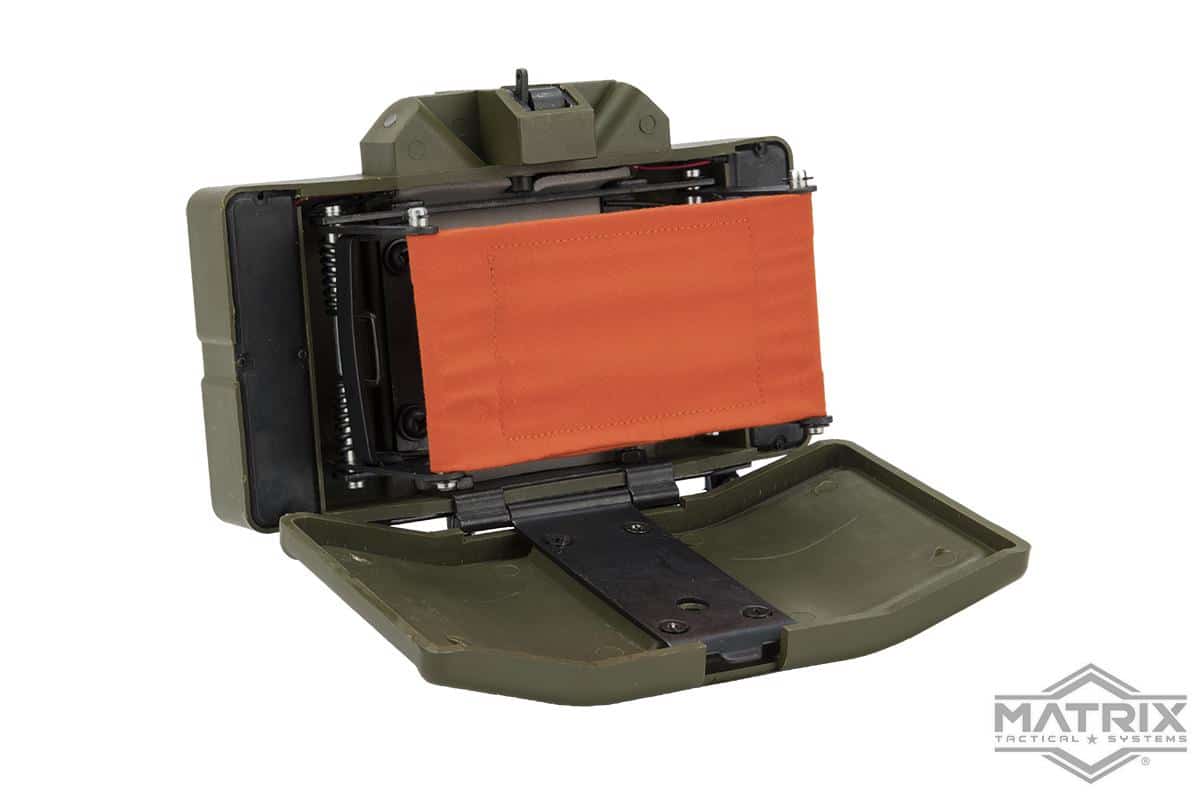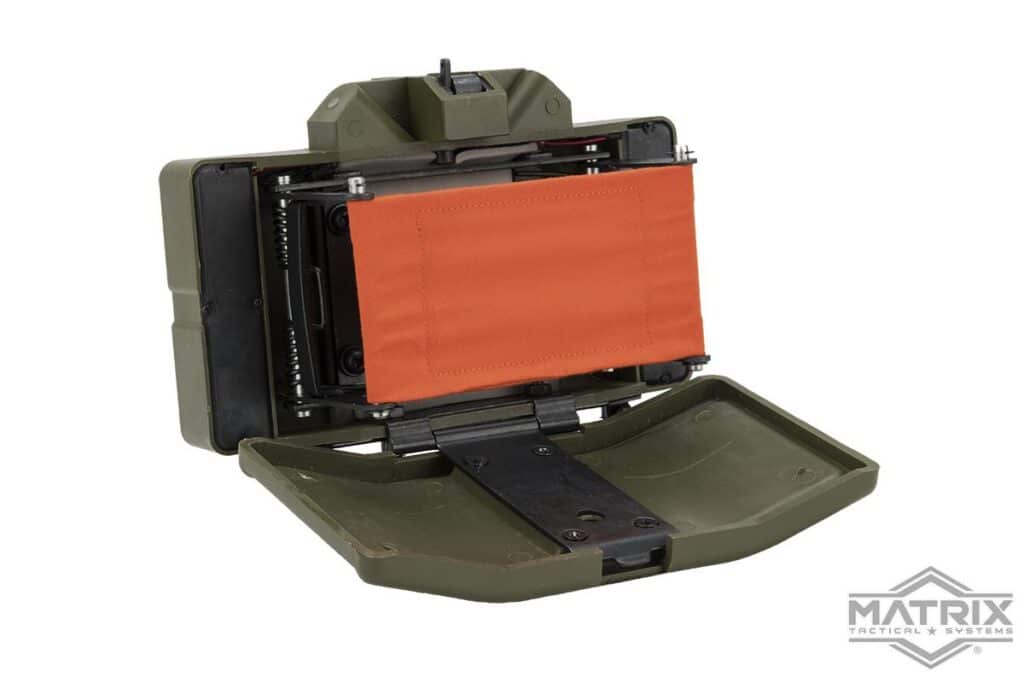 Did You Know: This airsoft claymore is a an exact replica of the real M18A1 Claymore used in batlle.
Key Features of The Product
Pros
Very Durable

Realistic Look & Feel

Good Safety Features

Remote Control Included

20M Shooting Range
Cons
No Practical For All Airsoft Situations

My product is developed based on market niche.
M18A1 Airsoft Claymore FAQ
Will The M18A1 Airsoft Claymore Randomly Go Off?
Thanks to the double locking safety features, accidental discharges are not likely to happen
How Far Can The M18A1 Airsoft Claymore Shoot?
The M18A1 Airsoft Claymore can hit multiple targets at a distance up to 20 meters.
How Do I Activate The M18A1 Airsoft Claymore?
You can activate the M18A1 Airsoft Claymore by remote control or by trip wire. 
M18A1 Airsoft Claymore Final Thoughts
The M18A1 Airsoft Claymore is the perfect combination of realism and functionality. It's a perfect 1:1 scale replica of the real thing that even comes with a locking mechanism to avoid accidental discharges. To ensure even more added safety, it features a spring loaded design which requires no propellant.
Included is a remote that can be paired to more than one mine or a set of mines. You can also set up your airsoft claymore with a trip wire, which may be more suitable in other scenarios.
There isn't many airsoft claymores on the market, but we feel like the M18A1 airsoft claymore is going to be your best option.