CO2 powered airsoft guns may not last as long as you may think. Most people report that their airsoft guns last for between 6-months and 1-year. This is when they have been treated with a decent amount of care. You may be able to squeeze a few extra months out of your airsoft gun if you aren't using it that frequently. However, to be honest with you, you should be replacing your gun at least once per year. This will help to keep your airsoft arsenal in perfect working order. This means more fun out there on the field!
Why do CO2 Powered Airsoft Guns Not Last That Long?
You have to remember that the CO2 puts a lot of pressure on the components of the CO2 gun. The gas travels through that gun at an astonishing rate. This puts a strain on the components and, before too long, they will start to buckle and stop working.
There isn't that much you can do to prevent this. In a short while, we are going to give you a few tips on ensuring that your airsoft gun lasts as long as possible. However, eventually, no matter what you do, the components inside of the gun are going to stop working. At this point, you are going to need to replace the airsoft gun.
Does the Brand Impact How Long a CO2 Powered Airsoft Gun Lasts?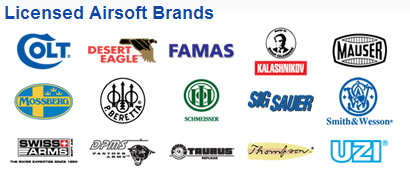 Of course! A cheap airsoft gun is going to last nowhere near as long as an expensive airsoft gun. The latter will have better quality components, after all.
Generally speaking, a lot of the more expensive airsoft guns will also allow you to buy spare parts for them. This means that if something does end up breaking, you will be able to replace it nice and quickly. This will help to prolong the lifespan of the gun ever so slightly. Although, do bear in mind that eventually, the components in the gun will be breaking so frequently that it is probably going to be in your interest to just completely replace the gun anyway. You will save a lot of money like that.
You should also remember that more expensive airsoft guns will provide you with easier access to the insides. This means that you will have an easier time inspecting the damage. It will also be a little bit easier to clean the inside of the airsoft gun. Once again, this means that it is going to last as long as possible.
Whenever you buy an airsoft gun, you should always read through as many reviews as you can. This should give you a decent idea as to the experiences others have had with that particular gun. If most people seem to be reporting that the gun breaks quickly, then you should probably be steering clear!
Does the Quality of Gas Impact How Long a CO2 Airsoft Gun Lasts?
It shouldn't do. Your only concern will be ensuring that you use CO2 inside of your gun as opposed to green gas.
The quality or brand of the CO2 shouldn't matter that much beyond this. This is because it is simply going to be CO2 gas. There is nothing extra inside of that canister that will be damaging your weapon.
Will Green Gas Airsoft Guns Last Longer Than CO2 Airsoft Guns?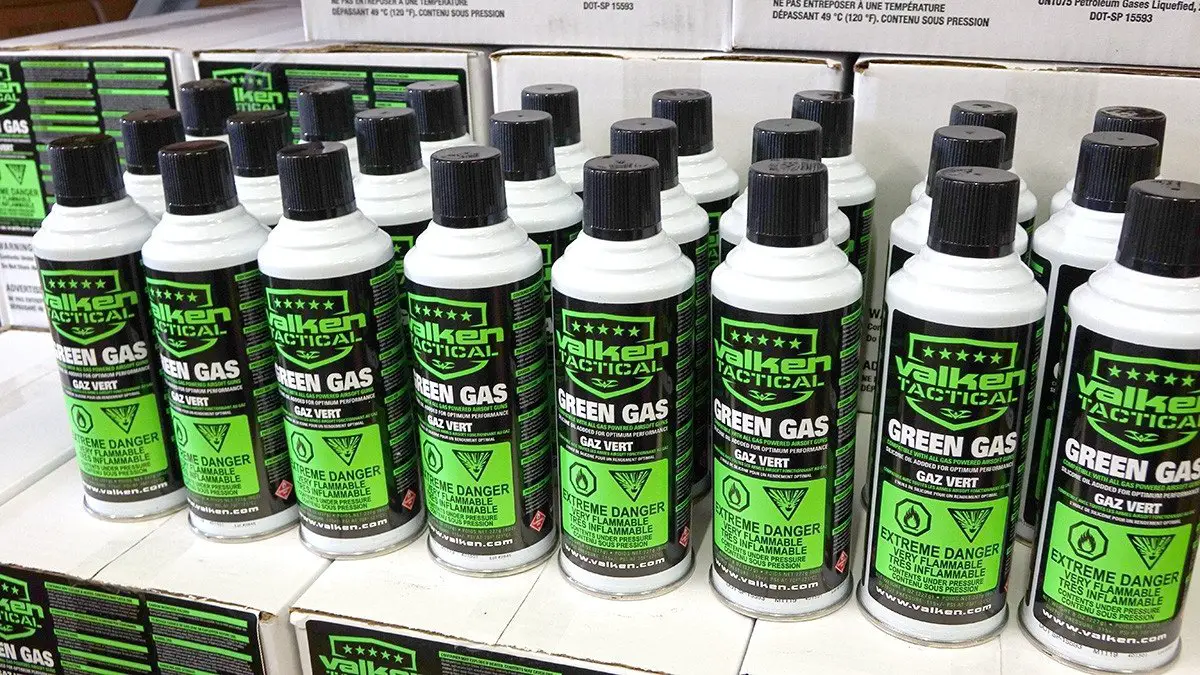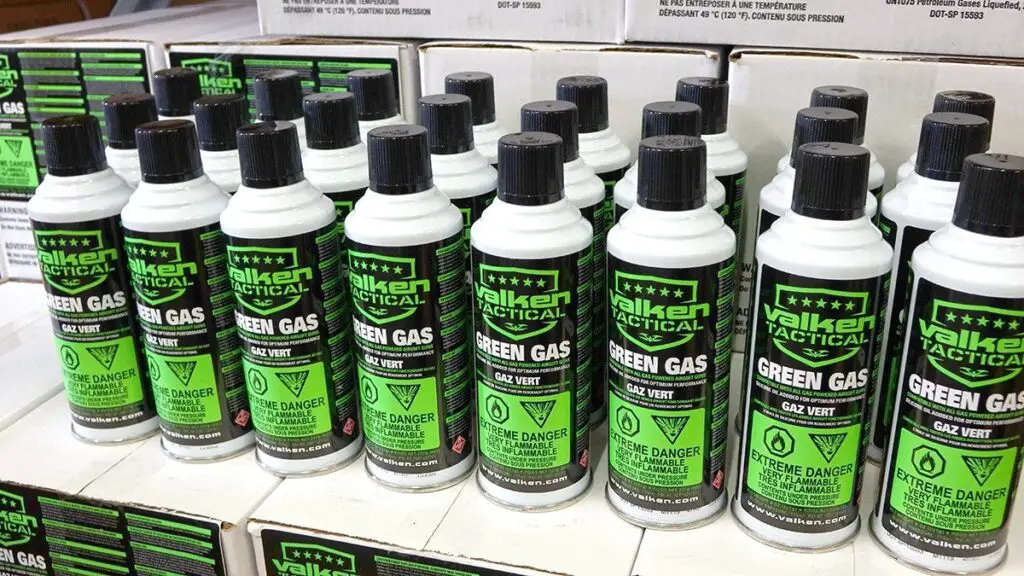 Yes absolutely. This is because green gas puts less pressure on the gun. Therefore, a good green gas airsoft weapon may last double the amount of time that a similar CO2 airsoft gun would last.
However, you do need to remember that sacrifices need to be made when it comes to green gas guns. The major one being the fact that the ammunition won't fire as hard, and the FPS is going to be a whole lot lower with a green gas gun. While we know that some people will be fine with this, a lot of top airsoft players will go down the route of CO2 simply because it 'feels' better. The extra kickback that CO2 offers also brings the CO2 gun more in line with a real weapon. Although, you will be losing a bit of the aim there.
How Do You Make a CO2 Airsoft Gun Last as Long as Possible?
We want to help you maintain your CO2 airsoft gun. The tips here will ensure that your airsoft gun lasts as long as possible. Ideally, you would be cleaning your airsoft gun after every playing session. This will help to keep it in peak condition.
You will need to be disassembling your airsoft gun here. Therefore, you will need access to the manual for your airsoft gun. This will make the process a whole lot easier for you. However, we are going to run you through the basic process which should, hopefully, negate the need to be disassembling your airsoft gun all that often.
As a note, it is important that you always leave a small amount of gas inside of the magazine of your airsoft gun. This will really help in extending the longevity of the airsoft gun. It means that things are not constantly being pressurized and then depressurized. Never, ever use the gas release valve on the magazine. This can actually cause damage to the magazine.
Cleaning your airsoft gun barrel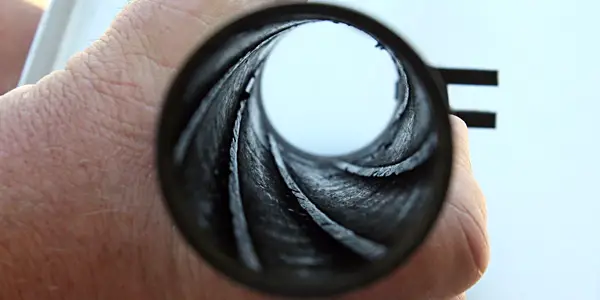 It is important that you clean the barrel of your gun after every play session.
For this job, we recommend getting hold of an airsoft gun maintenance kit. It will contain everything that you need. We know that there are some people that will push old rags into the barrel but, let's be honest if you want your CO2 airsoft gun to last as long as possible, then you need to do things properly.
Your airsoft gun maintenance kit will come with a long brush that you can poke into the hole. Before you do this, though, you will need to ensure that the chamber is empty. So, remove your magazine and try to fire your gun. If nothing comes out of the gun, then you are good to go. It should probably go without saying that the gun shouldn't be pointed at you when you do this!
Cleaning the inside of your airsoft gun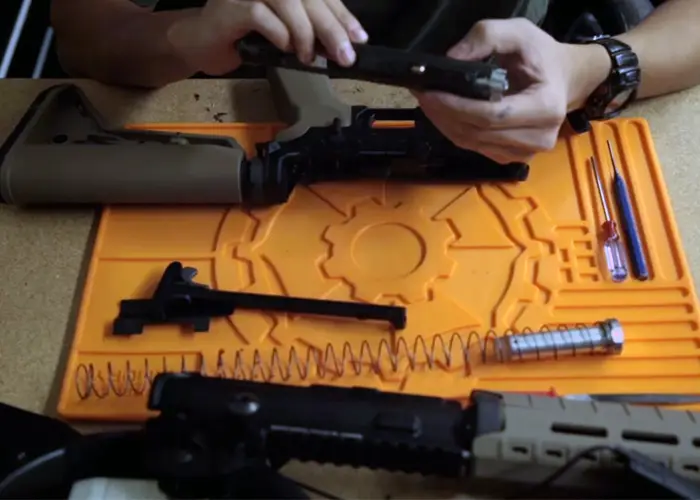 Whenever you open up your airsoft gun, make sure that you give it a good clean. You can use tissue paper for this. Your job will be to wipe away any old lubricant inside of the gun. You will also find that dirt and grime will have built up inside of the gun over time which, of course, will be putting even more pressure on the components.
Any lubricant that you do wipe away will need to be replaced.
Lubricating the Airsoft Gun

Over time, you may find that your gun starts to get a bit stiff when you are firing it. This would mean that your components are going to start to wear down if you don't take action.
This means that you will need to open up the airsoft gun and lubricate all the moving parts. The instruction manual that came with your airsoft gun should tell you exactly where you need to put the lubricant. If it doesn't, then we are sure that you can find plenty of guides for your particular weapon online.
It is important that you only use silicon lubricant here. Anything else may actually cause more wear and tear to the internals.
One area that you will want to pay special attention to will be the motor. There is a gearbox inside of the motor that you will need to spray with lubricant every so often to keep it in decent working order.
Checking for damage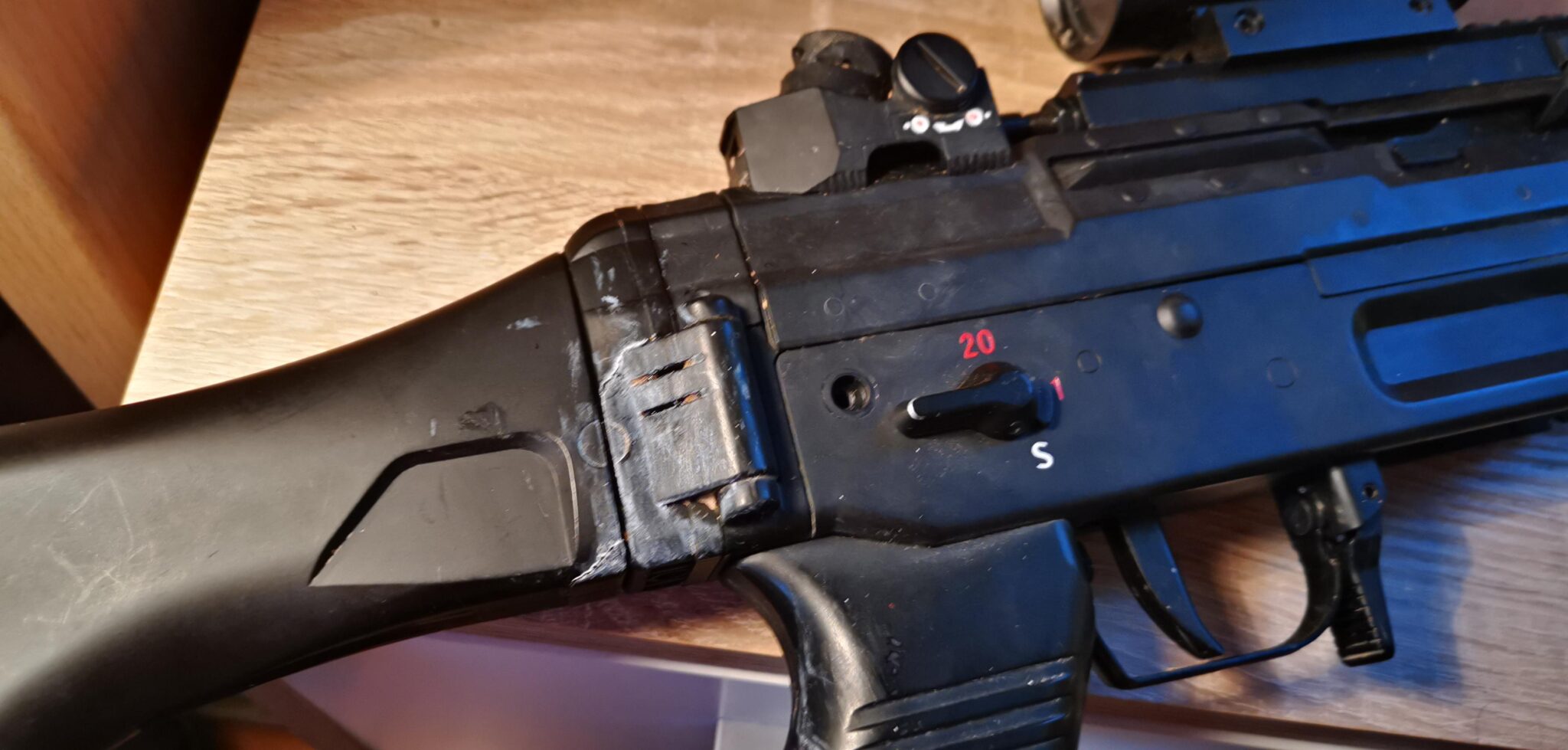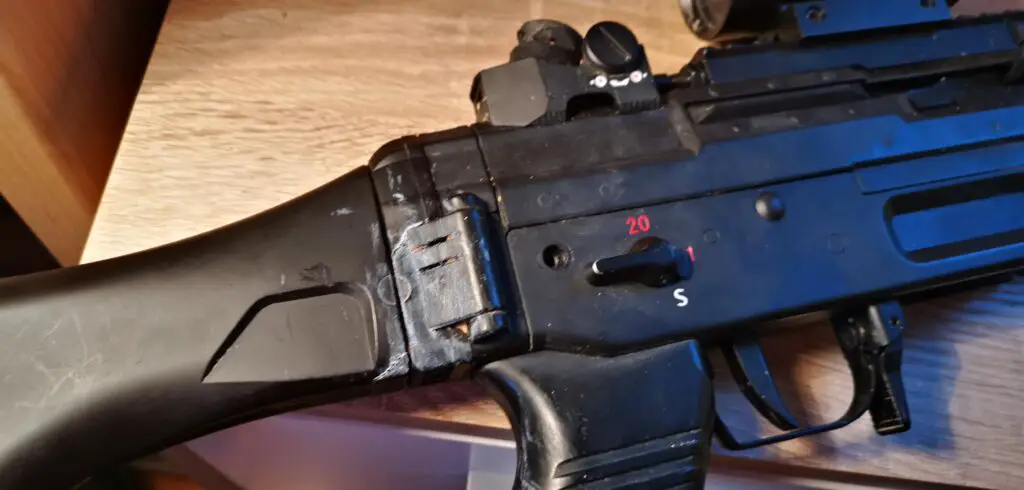 Whenever you open up the airsoft gun, you should check to make sure that the wear and tear isn't too crazy. Now, there is bound to be some when you have used the gun. However, if it looks like components are close to falling apart, then it is probably time to replace the gun, or at least look into buying a few spare parts.
How often should I be cleaning my airsoft gun?
You should be cleaning the barrel of your airsoft gun after every play session. It only takes a minute or two to do, so you really have no excuse here.
Ideally, you would be opening up your airsoft gun and cleaning it after every play session too. However, we know that this can take a while, so if you can clean it at least once every couple of games that you play, then you should be fine!
How Long do co2 Powered Airsoft Guns Last? Final Thoughts
CO2 airsoft guns do not last that long at all. It is one of the sacrifices that you need to make if you want an airsoft gun that fires ammunition at an incredibly high rate. However, we promise you, if you spend a bit of time cleaning and maintaining your airsoft gun, then it will probably last a lot longer than it normally would. In fact, you could probably add a couple of months to the lifespan, even if you are using the gun frequently.
I hope you found this how long do c02 powered airsoft guns last article helpful. Do you own a C02 powered airsoft gun? If so how many? Let us know in the comment section below and as always feel free to checkout our latest articles here