The Colt M4 CQB Full Metal Ris AEG Airsoft Rifle has fast become one of the most used CQB rifles on airsoft fields around the world. Offering both semi-automatic and full automatic firing modes, a magazine capacity of 350 rounds, and solid construction, it probably isn't hard to know why many people are choosing to pick up this rifle. I know that I certainly have a couple of them in my airsoft arsenal.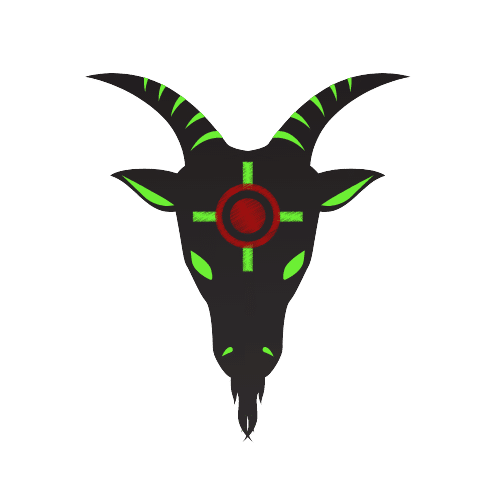 Top Selling Airsoft Rifles
Colt M4 CQB Full Metal RIS AEG Airsoft Rifle Review 2021


If you ask somebody to imagine a rifle, chances are that they are going to imagine something that looks similar to the Colt M4. It is probably one of the most recognizable rifle profiles in the United States. It is the rifle that is preferred by the US Military, after all. This airsoft rifle has been modeled after that exact shape. It just looks cool. I can imagine that many of the people that want to run around the airsoft field with 'military-style' weapons will almost certainly want to add this into their loadout, but I will discuss more about who this rifle is for in a short while.
Durability
When you get this rifle into your hand, one of the first things that you will notice is just how well-built it is. If you have been running around with cheap airsoft rifles for a while, then you will know that many of them are shoddily constructed. They almost feel as if they will snap in half the second you jump into the prone position because you are coming under heavy fire. I have managed to break several cheap rifles like that (apparently, I land quite hard!). This M4 boasts a metal railed hand guard and metal receiver. It is nigh on unbreakable in normal conditions. This rifle is going to last you a decent amount of time.
Battery
This is a battery-operated rifle. The included 9.6V 16000 mAh battery can send a few hundred rounds spewing out towards your enemy with ease. A couple of batteries (they are quite affordable) should be more than enough to last you an entire session. I certainly never take more than 2-3 batteries with me to keep my Colt M4 CQB Full Metal Ris AEG Airsoft Rifle running throughout a particularly intense airsoft session. I can't imagine that you will be any different.
Magazine
Included in the kit will be a 350 round magazine. It should be easy to pick up some new ones from Cybergun (the manufacturer of this airsoft gun). Once again, you will probably need a couple to last you an entire session.
Velocity
The muzzle velocity caps out at 400 FPS, although most poeple report that it is a bit closer to 380 FPS. An adjustable hop up will allow you to increase the range of the rifle at the sacrifice of FPS. I can't imagine that many people will be using the M4 as a long distance rifle, though. Not that it isn't suitable for long distance shooting but, at its heart, this is still going to be a rifle for those that want to engage in a bit of CQB.
Firing Modes
As you would have with a real M4, there is an adjustable firing mode on the airsoft replica. You can switch between semi-automatic and automatic firing modes. However, if you have paid attention to any of my airsoft tactics articles before, then you will know that I recommend that you never really use automatic on any airsoft gun. Got to maintain that accuracy, right?
Accuracy
This is a CQB rifle. This means that if you are locked in a touch of CQB, then the accuracy is going to be unparalleled. Although, once you start to use this rifle long distance, some of the accuracy is a bit more limited. Although, it churns out enough rounds very quickly that it probably shouldn't be that much of an issue. It is still going to provide great covering fire.
Who is the Colt M4 CQB Full Metal Ris AEG Airsoft Rifle For?
I can imagine most of the poeple that go for this airsoft rifle will be the ones that want a rifle that looks cool out there on the airsoft field. You aren't gonna get something that looks much cooler than an M4, right?
In terms of function, it is pr0bably going to be best for those that want to get 'up close and personal' with their enemy. While it does function at longer ranges, you will need to remember that it has not been built for that. Even when you switch to semi-auto, it can be tough to be accurate. Your enemy doesn't know that, though. At longer distances, I tend to use this to provide covering fire. It offers just enough threat to keep my enemy ducking behind a tree.
Basically, if you want a CQB rifle, go with this one. It can be used at longer distances, but it isn't the best for that.
Did You Know: The Colt M4 CQB is officially licensed and trademarked by Colt!?
Key Features of The Colt M4 CQB
Pros
Great of CQB Play

Large Magazine size

Durable Construction

Multiple Firing Modes

Officially Licensed and trademarked COLT
Cons
Not great for long distances

Hop tp drastically reduces FPS
Colt M4 CQB Full Metal Ris AEG Airsoft Rifle Review 2021- Final Thoughts
For a CQB rifle, I doubt that you are going to get much better at this price point. The Colt M4 CQB Full Metal RIS AEG Airsoft Rifle is accurate at small distances, packs a decent punch in the FPS department and is solidly built. The functionality can also be extended by picking up a few additional accessories. If you are looking for a new CQB rifle, then I urge you to look at this one. I use it pretty regularly, and I am sure you will too.