The Classic Army Sportline SCAR-L Airsoft Gun is the first affordable Fully Licensed SCAR on the market. The SCAR-L design is inspired by the MK16 used by the US Special Forces. The SCAR has many advantages over other types of assault guns. It's fully ambidextrous with a fire selector switch on each side of the gun. The SCAR L has an enormous amount of rail space, making it easy to add any type of optics and attachments such as forgrips, flashlights and lasers.  If you're looking for a airsoft SCAR style gun that won't break the bank but gives plenty of bang for your buck, this is definitely the gun to buy.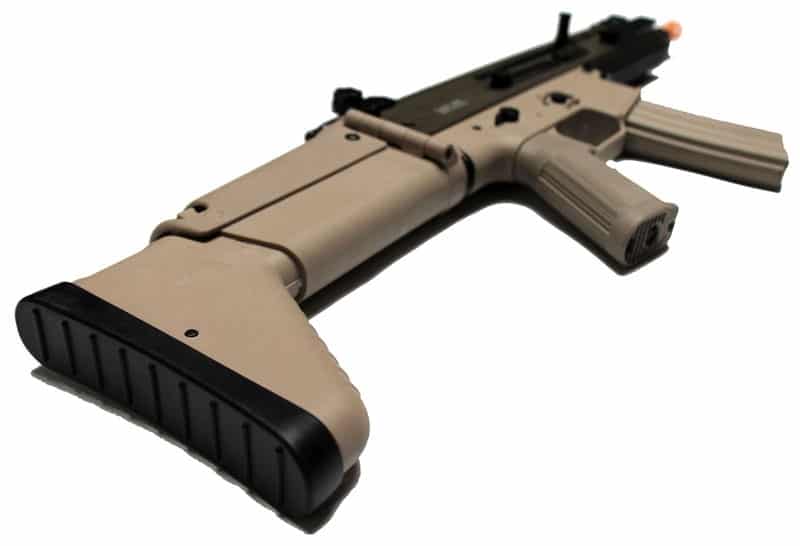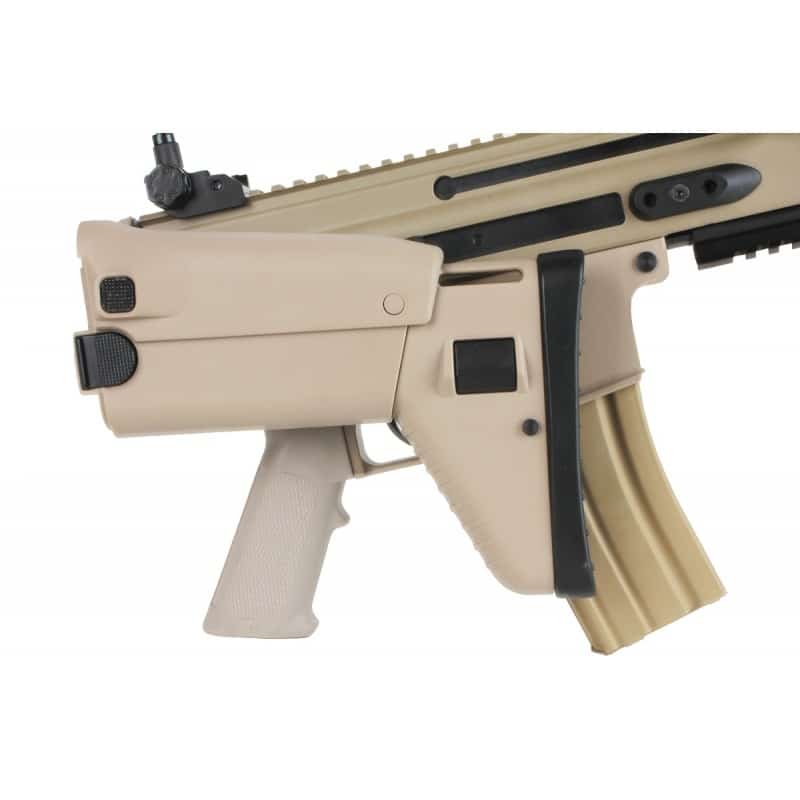 Classic Army Scar Quick Overview
The Classic Army Scar L is a very reliable gun that is perfect for both right and left handed shooters. It has a 300 round magazine and shoots around 400 FPS. It has a full metal gearbox which greatly improves the airsoft guns life and increases durability. If you want an airsoft gun to last, this is what you want to purchase.

Did You Know: The Classic Army L SCAR has a large amount of rail space enabling you to attach as many accessories as you want.
Key Features of The Product
Pros
Made With Sturdy Polymer and Metal Materials

Shoots Hard And Fast At 400 FPS

Can Shoot In Both Semi Auto And Full Auto Modes

Has A Metal 300 Round Magazine

Feels Realistic And Is Fully Licensed
Cons
Is A Bit Expensive

Not As Popular As The M4
As you can see, The Classic Army L SCAR has a bunch of features that help make it stand out. The quality and features make it a very versatile airsoft AEG gun. The only downfall is it is a little pricey, however, it's not a cheaply made gun. This is going to last you many years to come. 
Is This The Only SCAR Style Airsoft Gun?
No. In fact, there are many different companies that make a SCAR style airsoft gun. The Classic Army however seems to be one of the top SCAR airsoft gun designs on the market today.
Does the Classic Army SCAR L have Hop-Up?
Yes it does have hop-up and it's fully adjustable.
Does The Classic Army SCAR L Come With A Battery?
Yes this gun comes with a strong rechargeable battery and charger. 
Classic Army SCAR L Review 2021 Final Thoughts
Classic Army is a brand we've come to love here at Airsoftgoat. They have some amazing airsoft products and their Scar L is no exception. With 400 FPS with .20G BB she hits pretty hard and can keep those shots coming with an impressive 300 round high capacity magazine.
Also you've gotta love that it's a fully licensed FN Herstal Trademark along with a full metal gearbox. This airsoft AEG is sure to last for quite a long time and give you hours of enjoyment.