If you are worried about breaking all the neighbors' windows in your area because you bought a new airsoft gun. Or if your mom wants to call the police because she thinks you could hurt people with your new gun. Or smash everything you have in the house, including your father's new car. Then you just need to read this article about the myth of the destructive power of airsoft guns.
Can an Airsoft Gun Break a Window?
In fact, to answer this question, you have to take into your head many factors that affect the result. For example the power of a rifle or pistol, as well as the new or old glass you have.
But in 99% of cases, you will not be able to break a window or even cause any damage. Even if you discharge the whole clip into your window, it will remain unharmed. Therefore, if your neighbor says that you must compensate him for the broken window because he knows about your new hobby. Do not get fooled by this trick, most likely he himself broke his old window and wants you to buy him a new one…
Let's do some calculations…
It is known to do significant damage or completely break 25 square inches of window glass; it requires a force of 6,000 pounds per square inch. If you shoot with a 6mm BB, the bullet weighs 0.20 grams from a minimum distance (less than 1 meter). You can only achieve 0.16 pounds of force per square inch. The conclusion speaks for itself, it is almost impossible to break glass with such an effort, and if you shoot from a greater distance then it is generally fantastic to cause some damage.
Can I break the car window?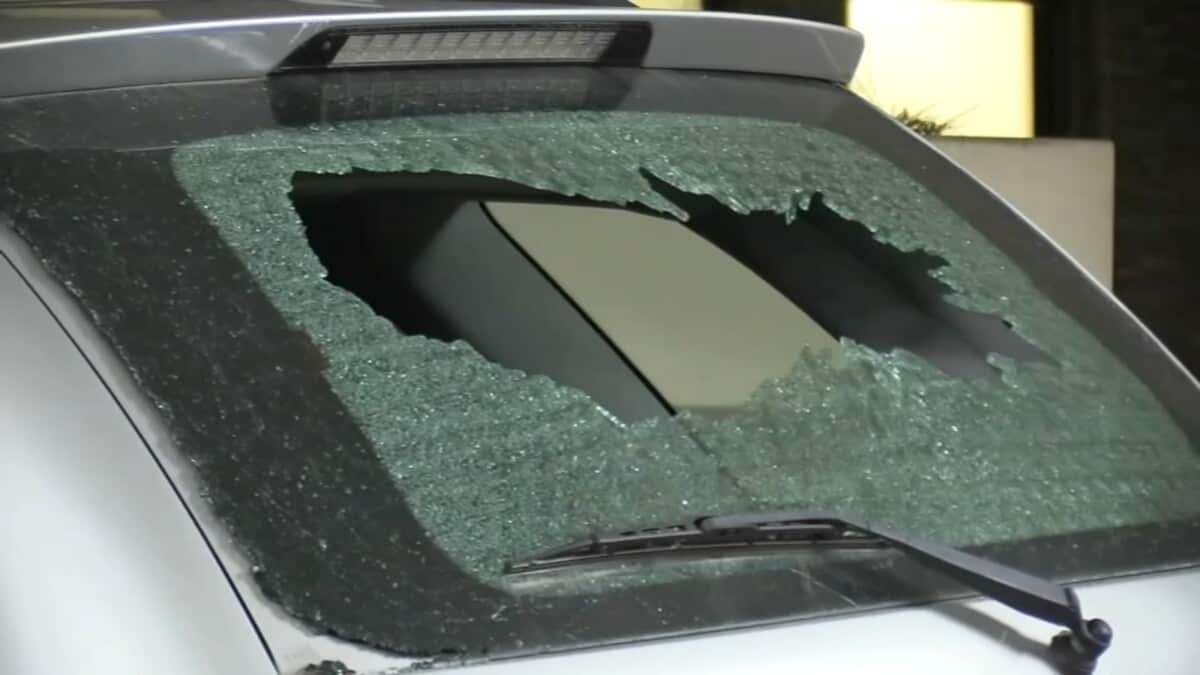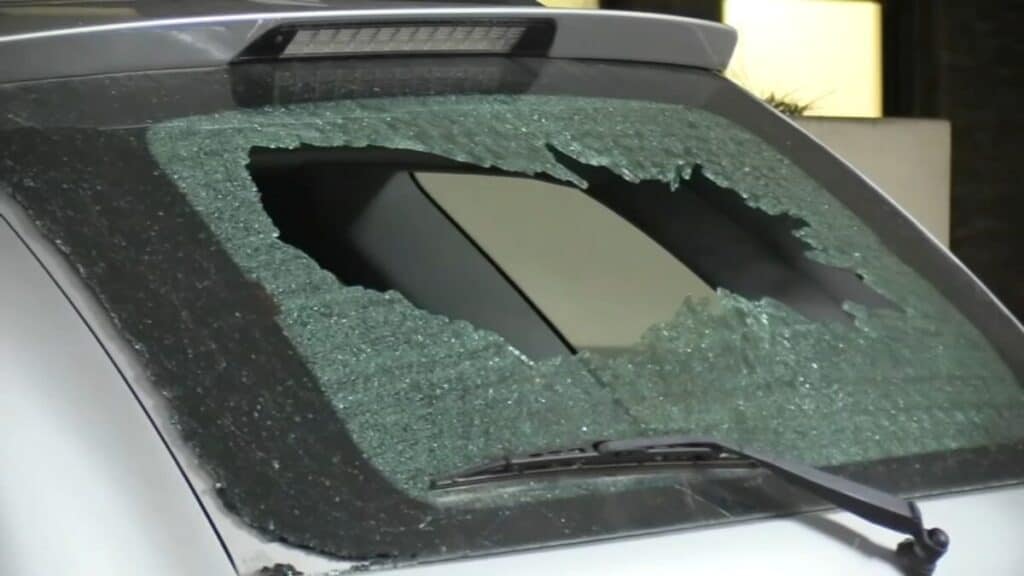 Airsoft bullets are based on biodegradable plastic and resin, they cannot break the glass of a car because they have low penetration.
What Airsoft Guns Have The Best Chance For Breaking A Window?
As we said before, odds are you will not be able to break a window with an airsoft gun. However, some of these classes of airsoft guns might have the ability to damage or even break a window.
AEGs


This type is called automatic electric guns. An electric motor is used to shoot BB. These guns are considered one of the most dangerous. The bullet can easily reach speeds of up to 500 feet per second and the rate of fire can reach an incredible 1,500 rounds per minute. It is highly discouraged to shoot such guns at the windows of your teacher's house, who gave you a bad grade.
Airsoft Sniper Rifles


Some airsoft sniper rifles can shoot in excess of 500 FPS with some reaching 650 FPS. If you have a powerful airsoft sniper rifle, with the right type of BB, you could potentially break a window. So be careful!
Can an Airsoft Gun Break A Window Final Thoughts
So if your mother will ask you: 'can an airsoft gun break a window in our house?' then you know how to calm down her with some strong arguments. With the use of ordinary airsoft guns, breaking glass or causing real damage to others is quite difficult. After all, these guns undergo special certification and receive permission from the government for use in airsoft.
I hope you found are can an airsoft gun break a window helpful and informative. Hopefully you learned that not all airsoft guns can damage windows, but that it's also a good idea to use caution around houses and vehicles because the chance of damaging a window is still there.
Have you ever broken a window with an airsoft gun? If so let us know in the comments below and feel free to checkout our latest article here!