While many airsoft players absolutely love the 'run and gun' approach to playing the game, there are a few players that enjoy holding back a little. These are the players that want to keep a watchful eye over the game. Y'know, get a shot or two in from a sniper rifle. If you fall into that group, then you may want to check out the AGM L96 AWP which, conveniently for you, I am going to be reviewing right here.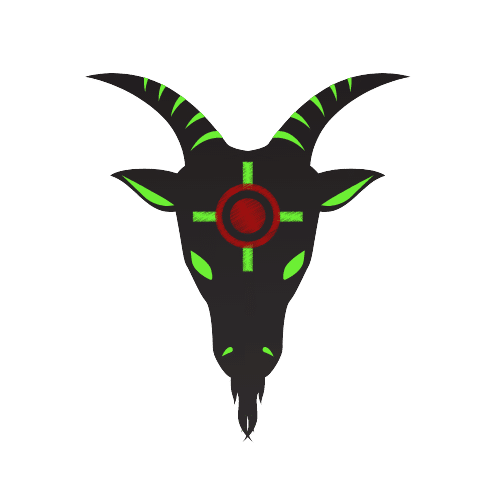 Top Selling Airsoft Rifles
AGM L96 AWP Bolt Action Airsoft Sniper Rifle Full Review 2021


The AGM L96 AWP Bolt Action Airsoft Sniper Rifle is a sniper rifle (who would have guessed that from the name?). It is actually one of the lower-priced airsoft sniper rifles on the market. This means that it isn't exactly brimming with features. However, since it comes from AGM, you still know that you are going to be in for a treat when you use it.
Durability
As with all AGM airsoft guns, you can expect the AGM L96 to be 'well-built'. The polymer stock coupled with the full metal barrel ensures that this is a sniper rifle that has been built to last.
The durability actually surprised me. A lot of airsoft sniper rifles on the market tend to skimp on the quality because the manufacturers know that people aren't exactly going to be diving about all over the place with a sniper attached to them. AGM doesn't seem to have done this. Obviously, it is not going to be as rugged as a full-blown assault rifle, but it should still last you are a while. It should also be able to put up with a couple of bumps and scrapes.
Velocity
The spring-powered system is able to launch that round at a huge 350 FPS. This certainly isn't too bad for a sniper rifle. You certainly won't find anything better at this sort of price range.
Distance Fired
The AGM L96 should cover a fair distance when you let off your rounds. I reckon that it should fire a little over the same distance as a football field in most conditions. It will lose some of that accuracy at the longer distances, but that is fine. Once you get a feel for the sniper, you can compensate for that.
Accuracy
Obviously, when you have a sniper rifle in your loadout, you need it to be accurate at long distances. I have used a fair number of sniper rifles in my airsoft days. Many of them cause the round to veer the very second that it leaves the rifle. It is really annoying. I didn't notice that with the AGM L96 at all.
Firing off rounds from a sniper rifle is a skill. A skill that can take a long time to develop. This is because when shooting from a distance, you need to account for the way in which the round is going to be moving through the air. Thankfully, letting off a round with the AGM L96 is going to be a lot easier than most snipers. Even beginners to sniping should be able to get a fair number of their shots on target.
Basically, this is an exceedingly accurate airsoft sniper rifle. The closer you are to your target, the more accurate it will be.
If you tinker about with the adjustable hop-up, then it shouldn't be too long before you are getting those shots off like an airsoft pro.
Firing Modes
This is a sniper rifle, which means that you only get a single shot firing mode here. It is a bolt action load, which feels oh so fantastic when you are getting off your rounds.
The magazine can hold up to 30-rounds, so as long as you are not firing without a care in the world, all you need to bring along is a couple of magazines to last you an entire airsoft session.
Available Accessories
Sadly, the AGM L96 doesn't come equipped with a scope or support. You will have to buy those separately. However, there is a massive range of accessories to choose from with the L96. This means that you can get whatever is perfect for your needs.
To be honest, 'out of the box', this bit of kit probably doesn't need any additional accessories. Not if you are a beginner. The sights should give you a decently accurate shot as it is. However, if you are taking your airsoft seriously, you will need to be upgrading at some point.
Looks
I know that looks aren't everything, but the AGM L96 is a rather simple looking sniper rifle. I suppose this does help to keep the cost of the product down a little bit, so I shouldn't be complaining too much.
Price
As I have said several times, the price of the AGM L96 is low for what you get in the package. Even adding in some extra accessories won't increase the price too much, which is awesome.
Who is the AGM L96 Airsoft Sniper Rifle For?
The AGM L96 is for those that want a quality sniper rifle without breaking the bank. If you don't like getting shots off from a distance, then this rifle isn't for you. The low price of the AGM L96 means that it could be great if you want to test out whether sniping is for you, though.
Did You Know: The L96 Style of snipe rifle is one of the most popular sniper rifle designs today. It's proven to be a great design that performs well time after time. 
Key Features of The Product
Pros
Affordable

Accurate

Good Range

Built Well
Cons
Scope Not Included

Basic Aesthetics
AGM L96 Airsoft Sniper Rifle Final Thoughts
If you are looking for a brand new sniper rifle that isn't going to be breaking the bank, then you need to pick up the AGM L96 AWP Bolt Action Airsoft Sniper Rifle. With decent accuracy, huge range, and a comfortable feel, this is pretty much the perfect sniper rifle for those with lower budgets. I highly recommend it to those that are looking to crack into airsoft sniping for the first time, or maybe the more experienced airsoft snipers that want a backup rifle in their arsenal. This is a 'must buy', in my opinion.
I hope you found our review of the AGM L96 AWP Airsoft Sniper Rifle review helpful! Feel free to checkout our latest reviews on airsoft guns and products!